Living life in the NOW, that's my passion!
My interest in alternative therapies started many moons ago and I have had the joy of learning some interesting techniques. I am particularly passionate about practicing shiatsu, aromatherapy and reiki. I believe that any healing begins with healing the self and that is a lifelong journey that I am walking in the now. Each moment life teaches me something new. Like all of us, sometimes I get it and sometimes I don't.
By offering shiatsu and aromatherapy sessions, I hope to assist individuals in attaining balance in the body, mind, emotions and soul. Ultimately, each individual takes what they need at that particular time from a session. The shiatsu and aromatherapy session itself is only a channel to enable you to find your own balance.
Treatments @ home! I also offer the option of a session in the comfort of your own home. I bring my portable table / shiatsu mat to your house and you can enjoy the session in your own space. Once the session is finished, you can just continue to relax at home.
Spread that relaxing feeling around to friends and family. Give someone you care about a special surprise, a gift voucher for an aromatherapy or shiatsu.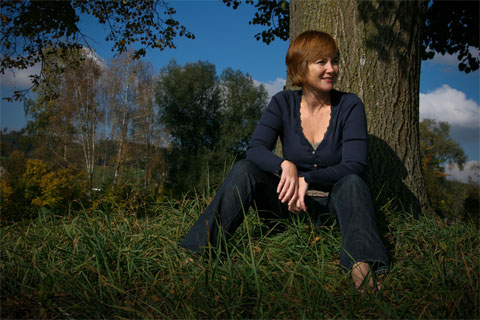 Photo: Ron Clark
All information on this website is provided in good faith. No part may be reproduced without permission.